Since I apparently don't have enough on my plate recently I am now having some serious issues with dairy and am being tested for lactose intolerance. Considering this is a recent miserable development in the chaos I call everyday life the following game day recipes are not foods I can actually consume myself. That means I need for you ladies to make them and enjoy them as much as you possibly can. For me of course.
I would like to point out that since it is game day all of these delicious snacks are best to be served with beer. Budweiser is my beer of choice but of course you should drink whatever your little heart desired. Margarita's, of course, are acceptable as well.
First up, nachos! This is embarrassing but this picture isn't mine. The last time I made nachos, specifically for this post may I add, I got halfway through eating them and forgot to take pictures. This picture however, looks the most similar to my nachos.
Also notice the Jalapeños on the top. Yeah, those don't happen anymore. The first and last time I constructed nachos with jalapeños I ended up with the juice in my eye and all of my makeup streaking down my face in .2 seconds. There are few things more painful I can tell you that much. The other problem is the pesky juice doesn't leave your skin. Therefore, when you rub your eyes or the skin around your eyes, you end up with a blotchy red face. Before you know it you are crying on the floor of the bathroom with plain greek yogurt smeared on your face and praying the stinging will stop. I know what you're thinking and yes, I was sober. I digress.
What you will need:
1 bag of tortilla chips
1 package (pound?) of ground turkey (healthy, woo!)
1 can of pinto beans
1 package of mexican cheese
1 packet of taco seasoning
1 lime
1 onion
2 tomatos
1 little container of plain greek yogurt- I use Chobani. (Tastes exactly the same as sour cream with half the fat.)
Directions:
1.Preheat the oven to 350 degrees.
2. In a frying pan, cook all of the ground turkey fully before adding the taco seasoning and
drained
pinto beans.
3.Lay half of your chips out onto a cookie sheet. Lay half of your ground turkey/bean mixture on top. Repeat with with the remainder of the chips and turkey.
4. chop both tomatoes and the onion and throw into a bowl. Mix up a little, cut the time and squirt all of the juice into the tomatoes. Viola, pico de gallo.
5. Throw the pico de gallo and mexican cheese on top of your little mountain of chips and turkey. (If you want to be brave and add Jalapeños, now is the time.)
6. Bake for about 10-15 minutes.
7. Throw a dollop of greek yogurt on the top
YUM!
I am also making barbecue chicken in the crock pot.
I put an entire bottle of Archer Farms barbecue sauce in the crockpot with drained, canned pineapple and about 4 chicken breasts. Cook on low for 5 hours and in the last 30-45 minutes put some crinkle fries into the oven. Easy and delicious. You're welcome.
MARGARITAS
The following is a recipe for my favorite skinny margarita. Please enjoy responsibly and if you can't be responsible.. just don't drive.
Ingredients:
10-15 frozen strawberries
2 peaches, peeled and chopped
4 ounces of tequila
1 cup of crushed ice
12 ounces sparkling water
Blend until smooth. Easy peasy right?
Linking up with Sarah at
Venus trapped in Mars
today!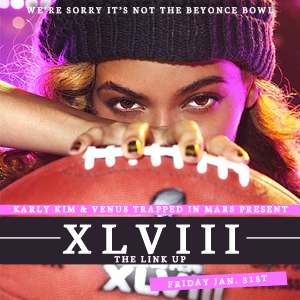 Enjoy game day ladies and follow me on instagram for pictures of my favorite foods! @smurphy58